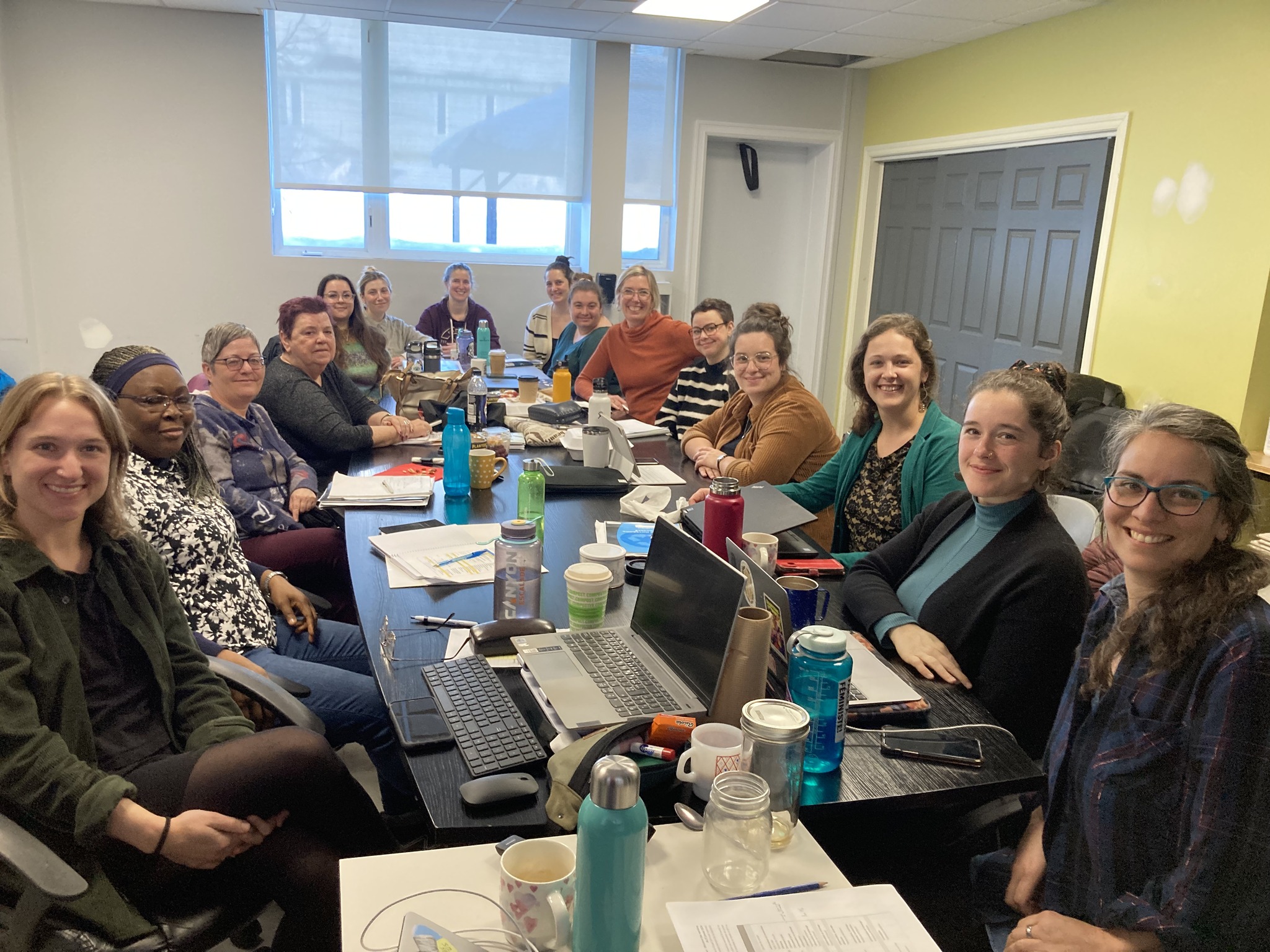 Be part of the directory
Several regional resources are rich in academic, experiential and activist feminist knowledge.
As part of the "Equality, a shared responsibility" project, funded by Women and Gender Equality Canada, the Table de concertation des groupes de femmes de la Gaspésie et des Îles-de-la-Madeleine has been asked to produce a directory of regional feminist resources.
This directory is intended for the media and partners.
Our objectives:
Draw up a portrait of feminist academic, experiential and activist knowledge available in Gaspésie and on the Magdalen Islands.
Improve our referral capacity when we are approached by the media about feminist issues for which other organisations have knowledge.
Improve knowledge sharing to maximise action within the region on feminist issues and combine the efforts of each group.
The Table would like to improve the directory on an ongoing basis. Does your organisation have a feminist mission, and could it be included in the directory as a resource?
Fill out the form and we will contact you.
"*" indicates required fields
/* <![CDATA[ */ gform.initializeOnLoaded( function() {gformInitSpinner( 3, 'https://femmesgim.qc.ca/wp-content/plugins/gravityforms/images/spinner.svg', true );jQuery('#gform_ajax_frame_3').on('load',function(){var contents = jQuery(this).contents().find('*').html();var is_postback = contents.indexOf('GF_AJAX_POSTBACK') >= 0;if(!is_postback){return;}var form_content = jQuery(this).contents().find('#gform_wrapper_3');var is_confirmation = jQuery(this).contents().find('#gform_confirmation_wrapper_3').length > 0;var is_redirect = contents.indexOf('gformRedirect(){') >= 0;var is_form = form_content.length > 0 && ! is_redirect && ! is_confirmation;var mt = parseInt(jQuery('html').css('margin-top'), 10) + parseInt(jQuery('body').css('margin-top'), 10) + 100;if(is_form){jQuery('#gform_wrapper_3').html(form_content.html());if(form_content.hasClass('gform_validation_error')){jQuery('#gform_wrapper_3').addClass('gform_validation_error');} else {jQuery('#gform_wrapper_3').removeClass('gform_validation_error');}setTimeout( function() { /* delay the scroll by 50 milliseconds to fix a bug in chrome */ jQuery(document).scrollTop(jQuery('#gform_wrapper_3').offset().top - mt); }, 50 );if(window['gformInitDatepicker']) {gformInitDatepicker();}if(window['gformInitPriceFields']) {gformInitPriceFields();}var current_page = jQuery('#gform_source_page_number_3').val();gformInitSpinner( 3, 'https://femmesgim.qc.ca/wp-content/plugins/gravityforms/images/spinner.svg', true );jQuery(document).trigger('gform_page_loaded', [3, current_page]);window['gf_submitting_3'] = false;}else if(!is_redirect){var confirmation_content = jQuery(this).contents().find('.GF_AJAX_POSTBACK').html();if(!confirmation_content){confirmation_content = contents;}setTimeout(function(){jQuery('#gform_wrapper_3').replaceWith(confirmation_content);jQuery(document).scrollTop(jQuery('#gf_3').offset().top - mt);jQuery(document).trigger('gform_confirmation_loaded', [3]);window['gf_submitting_3'] = false;wp.a11y.speak(jQuery('#gform_confirmation_message_3').text());}, 50);}else{jQuery('#gform_3').append(contents);if(window['gformRedirect']) {gformRedirect();}}jQuery(document).trigger('gform_post_render', [3, current_page]);gform.utils.trigger({ event: 'gform/postRender', native: false, data: { formId: 3, currentPage: current_page } });} );} ); /* ]]> */