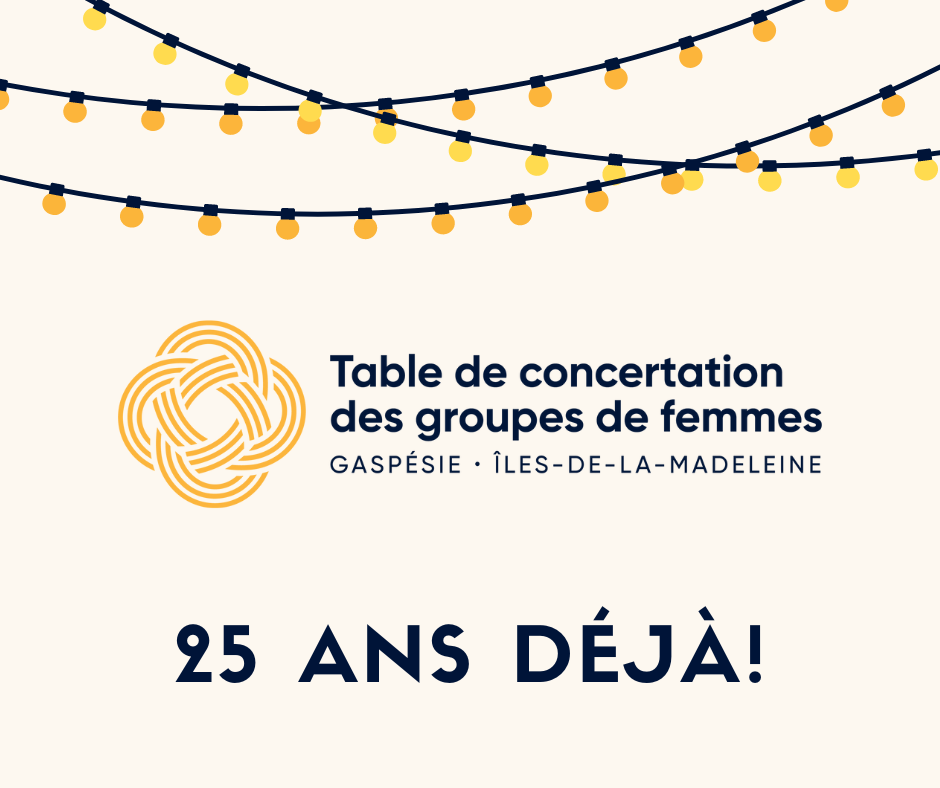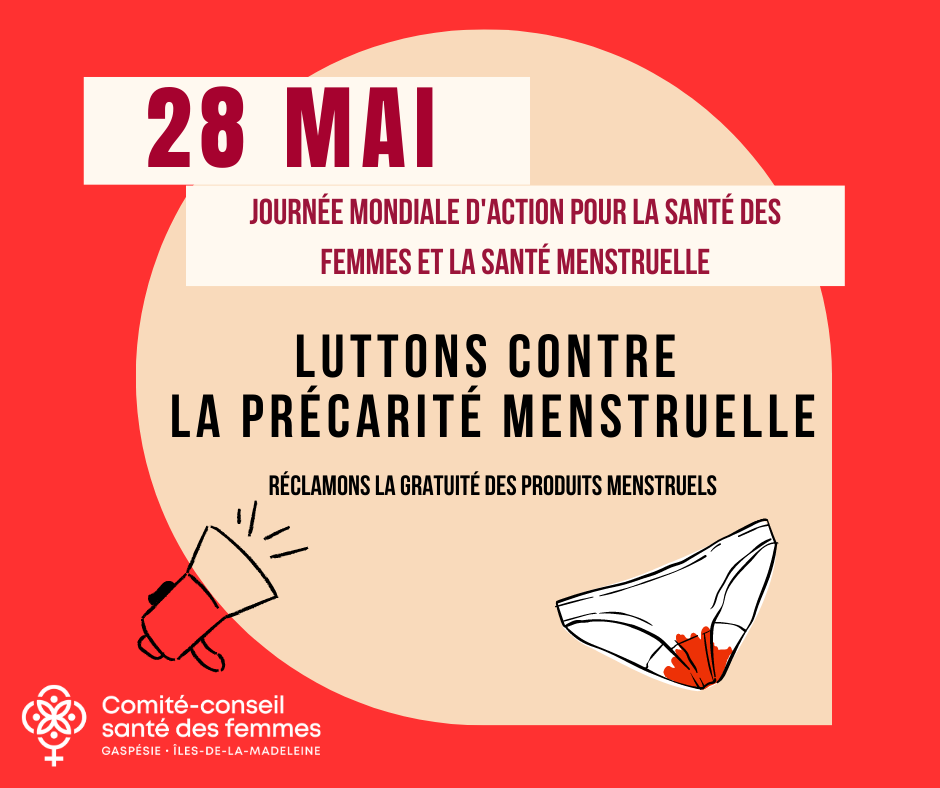 Together in the fight against menstrual precariousness
On May 28, we marked World Women's Health and Menstrual Hygiene Day. More than two hundred community organizations, groups, students, unions and businesses across the province joined forces to call for free menstrual products in a letter to the Minister Responsible for the Status of Women, in order to put an end to the menstrual precariousness that affects so many women and menstruating people.
The Comité-conseil santé des femmes and the Table de concertation des groupes de femmes de la Gaspésie et des Îles-de-la-Madeleine published a series of vignettes on their social medias. A letter was also sent to the territory's elected municipal officials, inviting them to put an end to menstrual precariousness in our communities. Among the solutions we proposed was the introduction of a subsidy program for washable menstrual products.